Dry process rotary kiln
[May 16,2013]
The dry process rotary kiln is a kind of cylinder mineral processing equipment used for a variety of chemicals, building materials and other materials. The dry and wet types rotary kilns are also widely used in dolomite, cement, limestone, and other industries, with features of simple structure, long life of the furnace, high running ratio, low heat consumption, etc.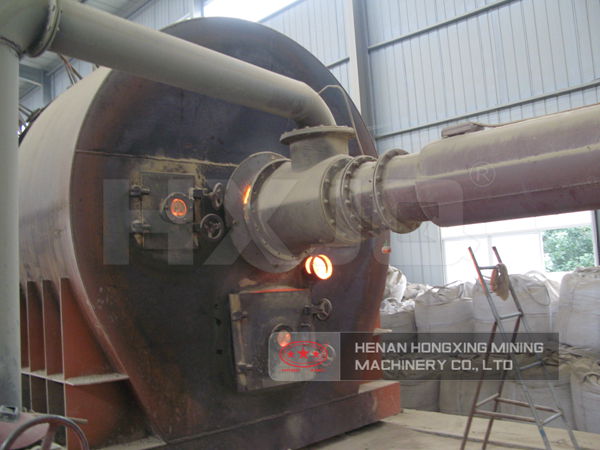 Dry process rotary kiln is composed of cylinder, supporting device, kiln, kiln sealing device, pulverized coal burner device and other components. The kiln body has a certain slope with the level of the ground, and the entire kiln body is supported by the roller-type device. Because the material in the rotary kiln ceramic sand cylinder is constantly tumbling, thus the deep material can be brought to the top to contact the gaseous medium, so that the material can be uniformly made chemical reaction, thereby improving product quality. There is a certain slope for the kiln body with the level ground, so that the tilt and swivel of cylinder can make materials self-rolling and axial movement, to eliminate the device in the barrel scraper member, and it can adapt to the high-temperature materials.
The wet process rotary kiln is important cement plant processing equipment for calcining cement clinker, and
cement production line
can be summed up in five words: two grinding and one burning. Two grinding refers to the grinding of biological material and cement material; the burning means fed materials after grinding into the rotary kiln and burn them in high-temperature. The technology and operation of wet process rotary kiln determines the yield, quality and cost of production materials in various industries, so it's known as the "heart" of producing materials for various sectors.